Timber Frame Homes
Whether you're envisioning the soaring expanse of an open interior home or the charm of a classic arts & crafts style quaint cottage, timber frames will give you a place to call home.
Our timbers come from well-managed forests. We follow responsible practices to remain among the most environmentally-friendly builders. We also use passive design techniques to take advantage of the natural climate in order to maintain thermal comfort. Timber frame homes require little maintenance and will still be beautiful, structurally sound, and energy efficient long into the future.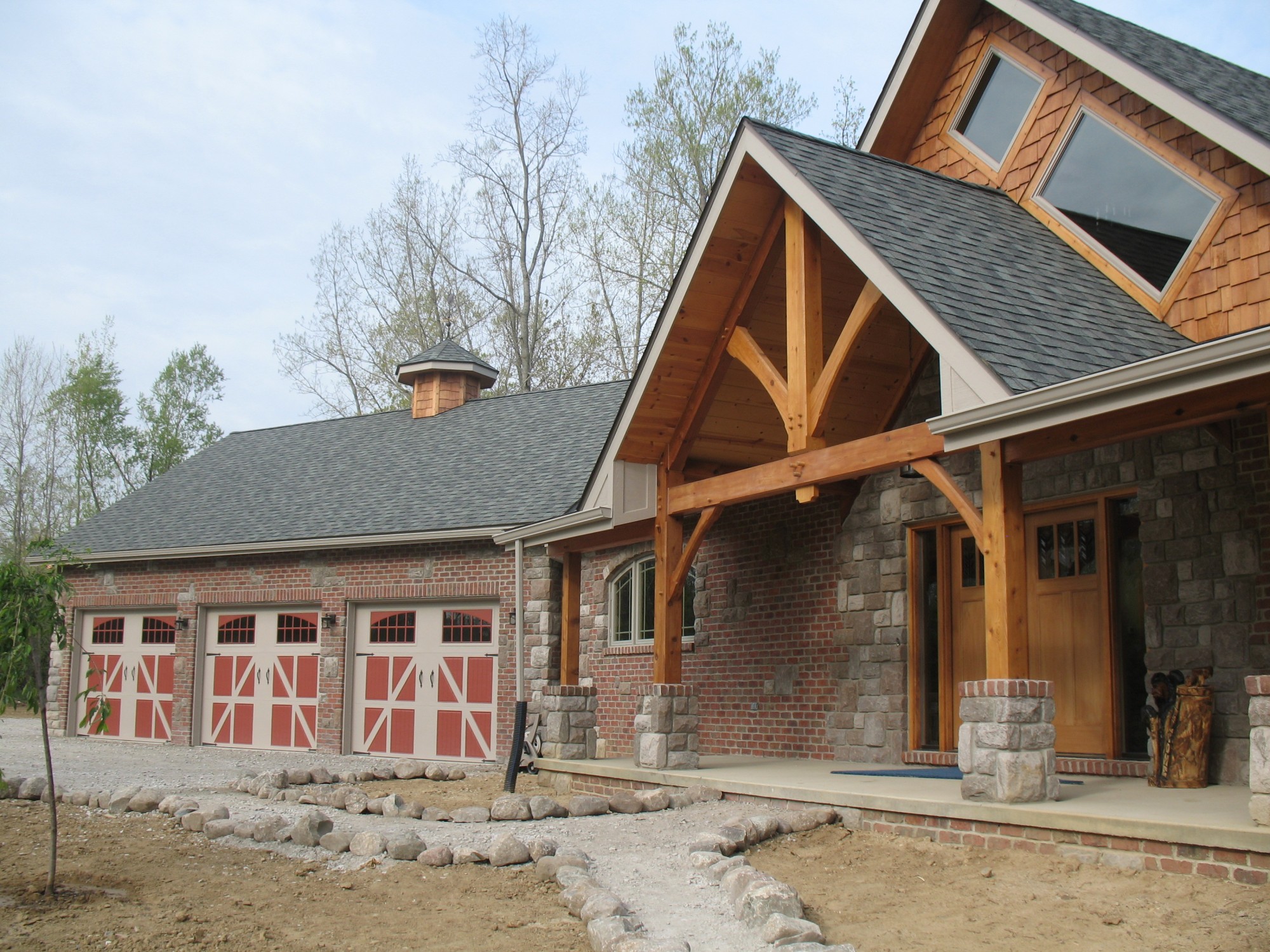 Beauty
Vaulted ceilings and exposed beams of a timber frame create warmth and charm in any style, whether traditional or contemporary.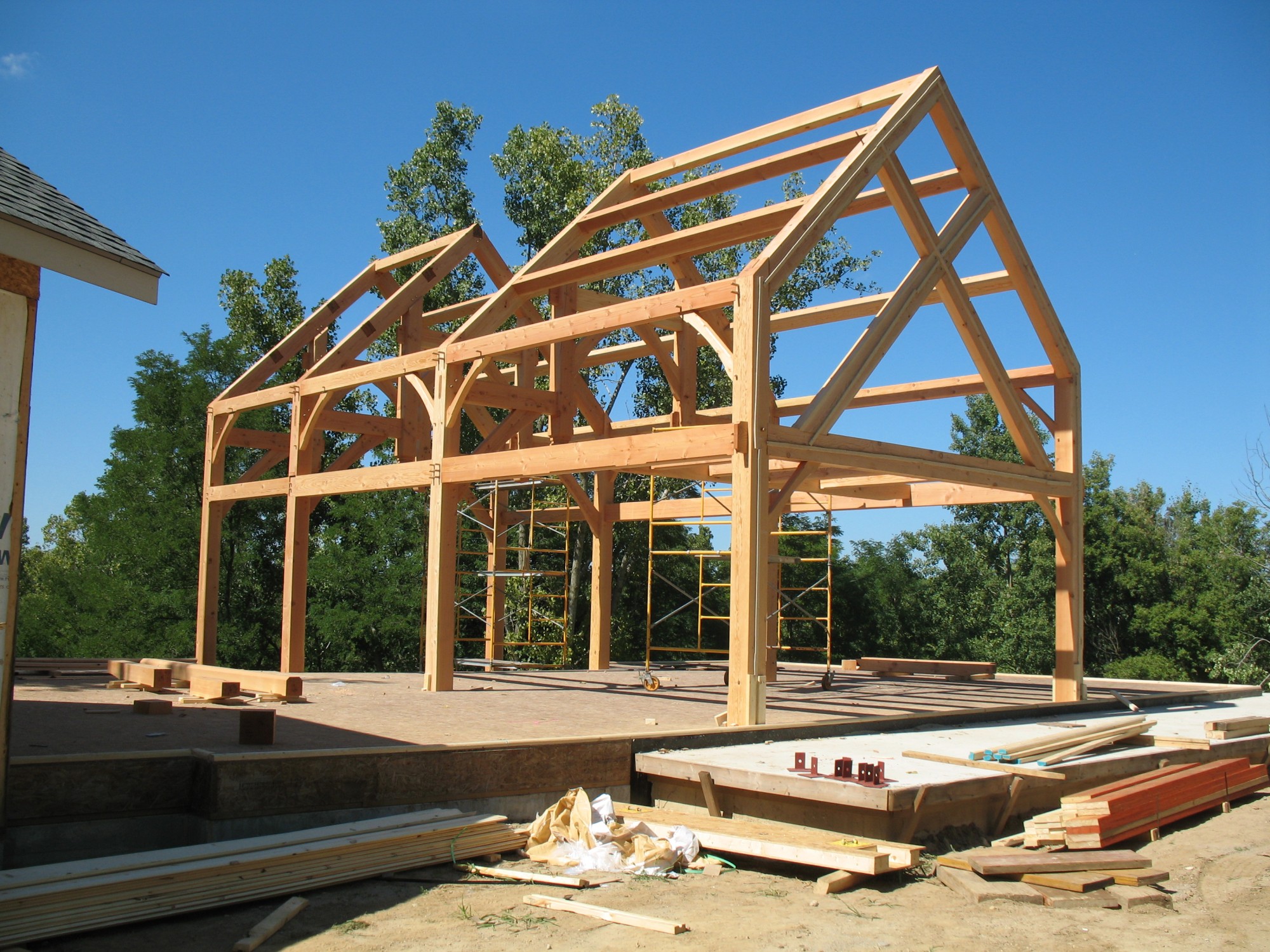 Strength
The oversized timbers used in building the frame mean that your home will be much stronger and last longer than an ordinary house. Some timber frame structures in Europe and Japan are a thousand years old.


Openness & Light
The timber frame carries all the structural weight of the house, allowing for large expanses of window and open interiors that flow from one room into the next.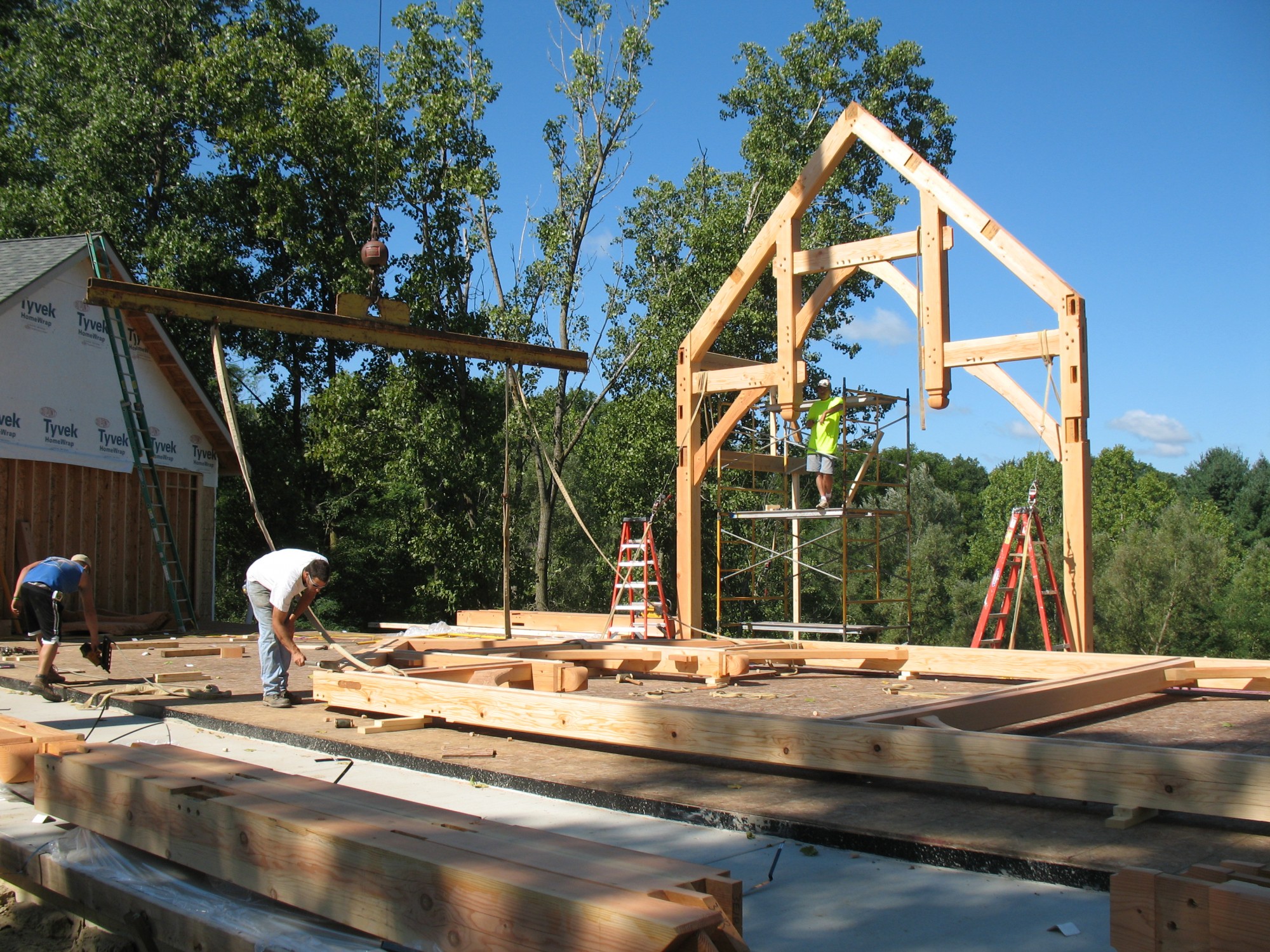 Energy Efficiency
Stress skin panels can be used to wrap the frame, creating an exceptionally tight home with higher than normal R-Values.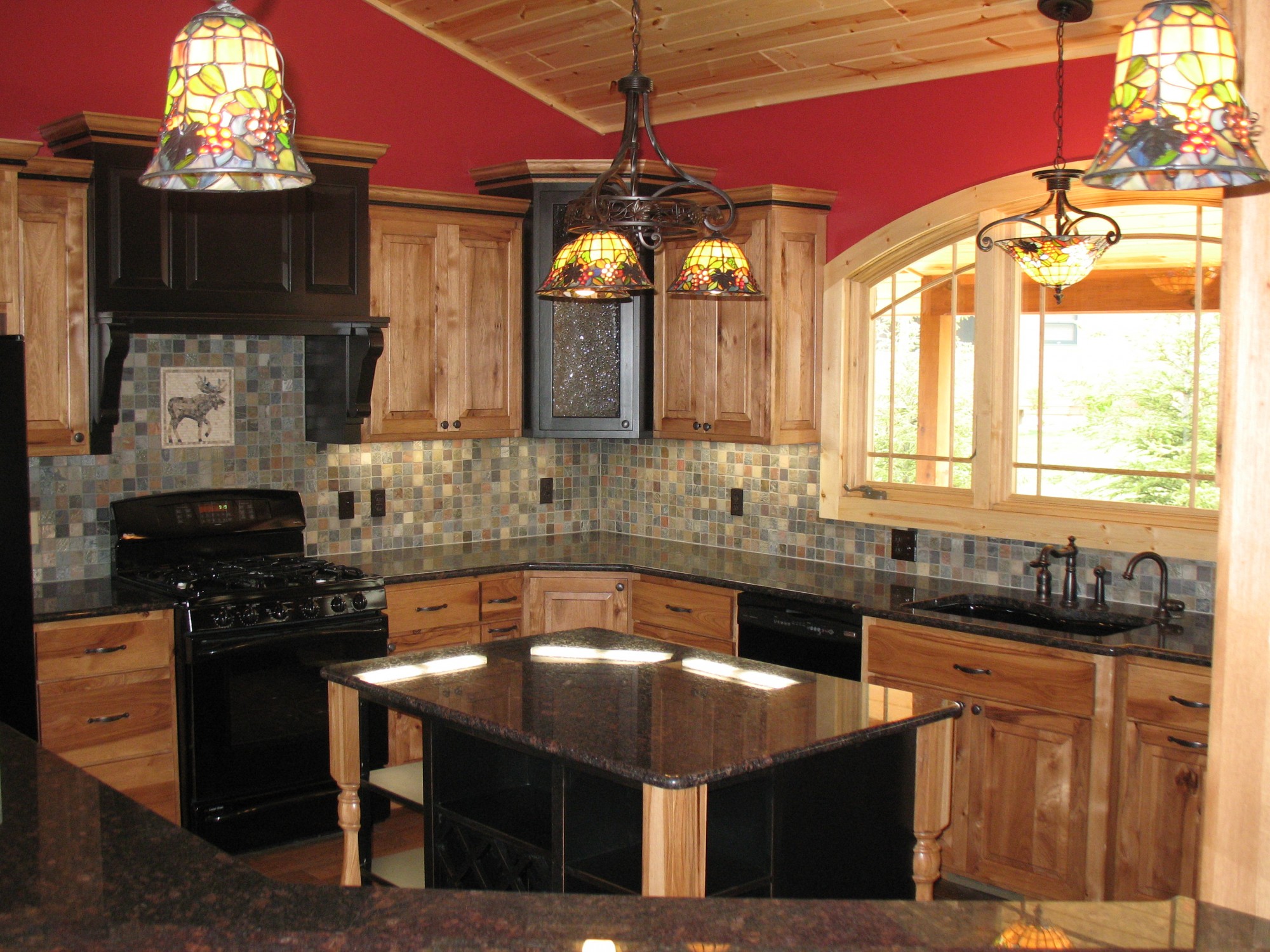 Versatility
A timber frame can be incorporated into almost any style of home, in urban or rural settings, with exterior treatments of wood, brick, stucco, stone, or any other material desired.